HERB BENHAM: Have plate, won't travel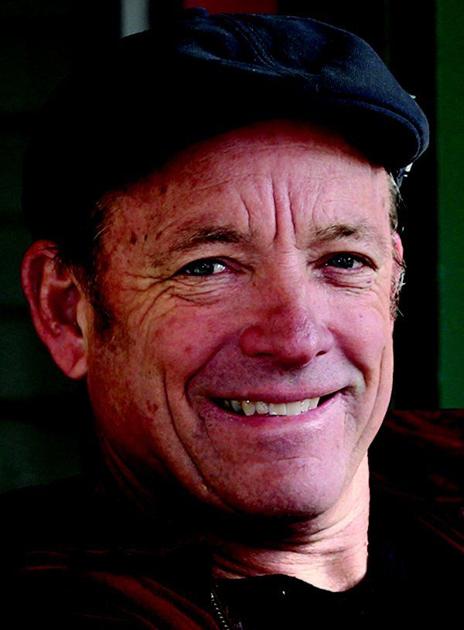 A friend gave me a plate. Not any old plate, but a white plate with scalloped edges. It is toast-, bagel- or salad-sized.
The plate is clean, white and empty but when he originally gave it to me, the plate had a spare rib, a chicken breast and two slices of tri-tip arranged festively, or as festively as a 60-year-old bachelor can manage.
I ate the spare rib, tri-tip and chicken as the overture to a larger lunch the following day. I rinsed the plate and put it in the dishwasher in order that it might take on the warm glow that professionally cleaned plates often have and dishes that are loaned to us should.
Given that it was not our plate to begin with, I didn't put it in the second cupboard with the other plates — both sandwich- and dinner-sized — because it was more cousin than sibling and was visiting rather than seeking residence.
This was his plate and my responsibility to see that it returned to his house in order that it might join plates of like color and pedigree.
He had given me the plate before I left a birthday celebration at his house. I had plans for dinner and the birthday celebrant wanted to make sure I did not leave empty-plated and had a sampling of his culinary birthday joy.
I accepted because I was hungry and touched by the gesture and the delicious array of barbecued party meats. I was troubled nonetheless.
His plate was now my responsibility, not a crushing one except he lived on the other side of town. Way out yonder. Pack a suit, towel and picnic and Pismo was not out of the question.
The plate, neither gift nor party favor, weighed heavier on my heart with each passing day. It was as if the plate was speaking to me: "Take me home. Return me to my tableware family. I live now amongst strangers."
Lacking permission to store the plate in the second drawer, I had to put it someplace visible and where I would be reminded to return it. I put it on the formal dining room table, which is rarely used except for special dinners and occasions, and whose chief strength is that it is near the front door, which would presumably jog my memory.
"You know that plate can't stay here," Sue said, reminding me that the dining room table was only half mine and probably half of that, relegating me to a one-sixteenth vote on what might rest or not rest on that table.
I put the plate on the banister at the bottom of the stairs and then parked my keys on top of it so I would not forget that I had a job to do.
For the next week, the plate operated as a flat key catch and although it was an excellent key catch, I was no closer to returning the plate than I had been before.
I moved it to the front passenger seat of the car — that was a positive step and for the next week the plate had a ringside seat of downtown and east Bakersfield. If plates could talk, it might mention Floyd's, Westchester Barbershop, Uricchio's, Lowe's and Smith's on Union.
When Sue and I decided an overnight trip to Ventura and the beach was in order, I moved the plate to the back seat and when the back seat filled with suitcases and ice chests, the plate decamped to the cargo space behind the second row of seats and if somebody were looking for that plate, that's where they would find it. Right next to the jumper cables, Windex and Gorilla Tape.
Given that it was a 20-mile round trip, I thought about mailing the plate but who does that? It might break but would that be the end of the world? Rather than taking the chance that it might break in the mail, I could hold it above the sidewalk and have it slip out of my hand. Whoops, it must be all the hand sanitizer I've been using.
The plate has turned into a problem and there are no good choices. Ten years from now, he'll have another big birthday. Imagine the stories that plate might have to tell then.
Post your own content click here  | Click here to receive free email updates |  Source: News feed