Iran's Zarif visit to G7 was no surprise, but 'it was too soon' – Trump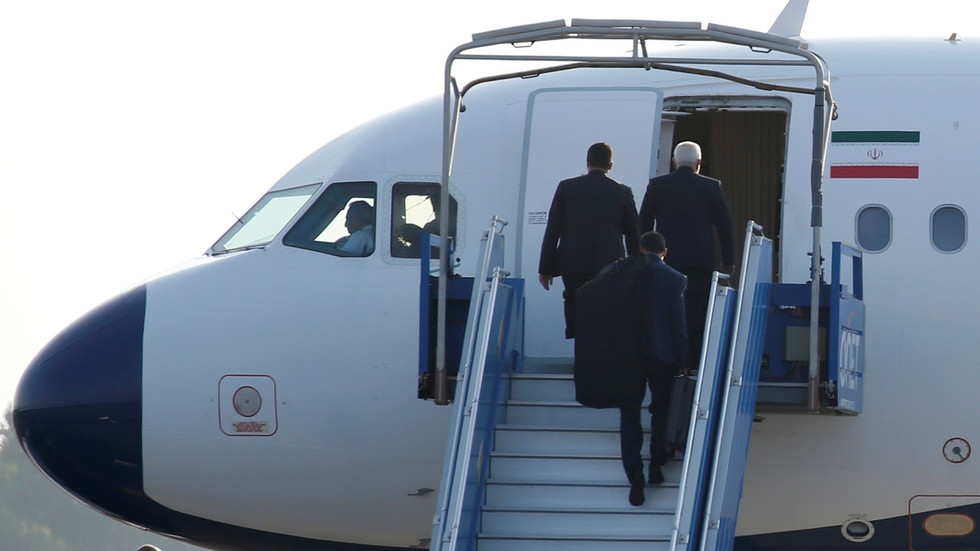 Meeting with Iranian Foreign Minister at G7 was premature for the US delegation, Donald Trump has said amid reports that he was 'blindsided' by the top diplomat's surprise appearance at the summit.
US President Donald Trump told reporters on Monday that while he "respected the fact that [Mohammad Javad Zarif] was coming in," he did not want to meet Iranian Foreign Minister as "it was too soon."
Also on rt.com Iran FM Zarif arrives as surprise guest in G7 venue Biarritz for nuclear deal talks
On Sunday, Zarif paid an unannounced visit to Biarritz, France, where the G7 summit was taking place. He held a meeting with President Emmanuel Macron, who volunteered to facilitate dialogue between the US and Iran. American officials told Reuters that Zarif's appearance had caught them by surprise, and Trump refused to comment on the matter. However, the US president has now revealed that he encouraged Macron to "go ahead" and continue talks with Tehran.
"I'm looking at a very strong Iran, we're not looking for a regime change, we've seen how that works over the last 20 years," he proclaimed.
Like this story? Share it with a friend!